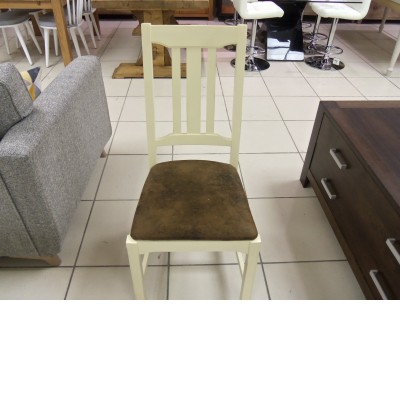 FURTHER REDUCED
DESCRIPTION
Painted finish dining chair. There are 4x of these available @ £89 each.
AVAILABILITY
In Stock
DELIVERY
This item is in stock and we aim to deliver
within 2 weeks or click and collect the same day!
Delivery to your door: £49
Collection: FREE
---
Order direct: 01423 510090
Each of the pieces in this range have been individually priced. That's because they may not be new and have their own imperfections.
However, if you can put up with less than perfect, you really can bag a bargain. For a closer look, call the store on: 01423 510090
York Outlet
This item is at our York Outlet store, please contact the store before you visit to check it is still available.
How to find us
100 York Road
Unit 5, Clifton Moor Retail Park East
York
YO30 4WZ
Tel: 01423 510090
Opening Hours
| | |
| --- | --- |
| MONDAY | 10am - 6pm |
| TUESDAY | 10am - 6pm |
| WEDNESDAY | 10am - 6pm |
| THURSDAY | 10am - 6pm |
| FRIDAY | 10am - 6pm |
| SATURDAY | 9am - 6pm |
| SUNDAY | 10.30am - 4.30pm |